SÄKAPHEN Epoxy Linings and Coatings
Two-Pack Linings and Coatings, Versatile in Application
SÄKAPHEN's range of epoxy cold cured linings and coatings have been specifically formulated for chemical resistance against aggressive acidic and alkali mediums such as cooling water including brackish, river and sea water, conditioned circular cooling water and deionized water and other media, for example inorganic salts and solutions, fuels and acidic solutions.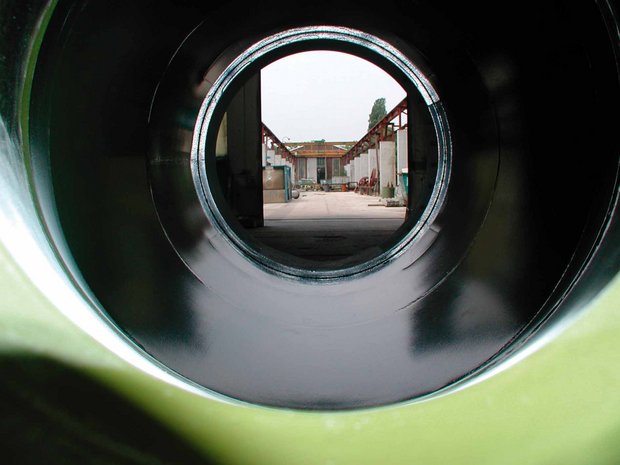 Following cure caused by a catalytic reaction between the base component and hardener, the epoxy linings and coatings form a hard substantial finish with market leading corrosion protection and hydrophobic properties, preventing caking, fouling and incrustation. All the SÄKAPHEN cold cured epoxy linings are self-priming, designed for direct to metal application and once polymerized are fully machinable.
Depending on the product type, the polymerized cold cured epoxy linings and coatings are characterized by their resistance to water vapor diffusion (ΔT 85°C) in addition to their enhanced abrasion resistance due to ceramic fillers.
The majority of SÄKAPHEN cold cured linings and coatings are low-solvent, containing ultra-high solid products with a volume of solid (wt.%) of 95% or more.
The array of linings and coatings can be applied to a wide range of substrates from carbon steels through to exotic alloys and concrete. The range of product application is limitless but typically SÄKAPHEN cold cured linings and coatings are used to line and coat static equipment such as Shell and Tube Heat Exchangers, Condensers, Coolers, Pipework and Spools, Vessels and Tanks as well as rotating equipment such as Turbines and Impellers in corrosive and highly aggressive, acidic to highly alkaline environments. The linings and coatings are also resistant to temperature fluctuations.
The SÄKAPHEN range of epoxy cold cured linings and coatings can be applied in multiple layers, this multilayer method can be applied by spray, brush, roller or trowel by either SÄKAPHEN in Gladbeck, Germany or its international network of authorized applicators. If required, the cold cure range of products can be site applied by suitably qualified and assessed third party applicators if contracted to local petrochemical facilities.
For any specific chemical resistances, fields of use, technical questions or other lining and coating queries, please feel free to contact us for advice, we are always happy to provide support.
Epoxy Linings and Coatings