SÄKAPHEN Repair Materials for Cold Cured Linings and Coatings
Mix - Apply - Done! The Simple SÄKAPHEN Repair Solution
SÄKAPHEN's cold cured linings and coatings offer unrivalled corrosion protection against various aggressive mediums ranging from highly acidic to high alkali, encompassing limitless utilities on substrates, equipment and locations around the world. Furthermore, our range of cold cured products are ultra-high solid / low solvent, with a volume of solid (wt%) of plus 80%.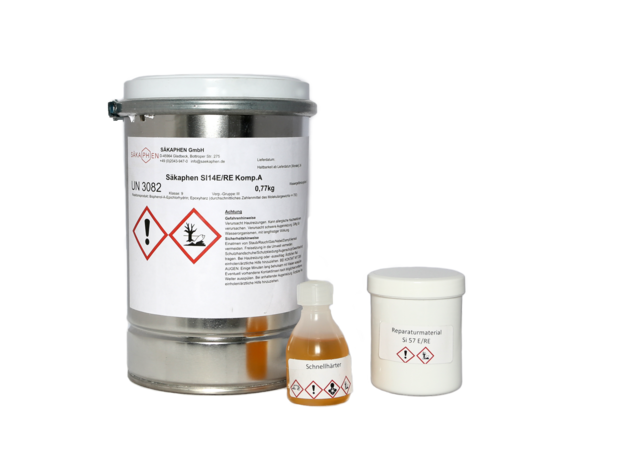 All SÄKAPHEN's cold cured two-pack cold repair solutions are available in kit sizes of 1kg.
SÄKAPHEN repair materials are branded as "/RE" and are delivered as a two-pack single container repair solution where the mixing ratio is predetermined for ease of application.
Mix - Apply – Done!
It's that simple!
Two-Pack and Plural Component Linings and Coatings for Limitless Applications.
Technical Solutions for Localised Repair of Heat Cured and Cold Cured Linings and Coatings.