SÄKAPHEN Range of Products
Heat Cured and Cold Cured Linings and Coatings for Comprehensive Corrosion Protection
SÄKAPHEN have been setting the standards in the field of corrosion protection since 1954 offering nearly 70 years of experience as a leading manufacturer and applicator of high quality linings and coatings, protecting critical assets on a multitude of substrates including carbon steel, stainless steel, super duplex, copper-nickel, complex alloys and concrete. These high quality linings have proven to reduce corrosion, fouling and incrustation due to their excellent performance characteristics, offering extended service life compared to non-lined or non-coated items.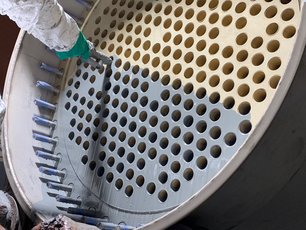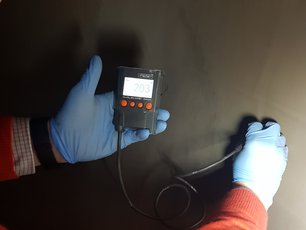 When seeking cost-effective alternatives to high grade metals or alloys, SÄKAPHEN provides exceptional lining solutions where corrosion resistance is required. The linings and coatings within the SÄKAPHEN range afford high quality, long-term operational reliability and excellent cost effectiveness due to increased operational efficiency, meaning reduced maintenance costs and preserving asset values.
Our linings and coatings prevent chemical and galvanic corrosion, potentially dangerous incrustation and fouling when applied tube-side or shell-side within tube bundle Heat Exchangers, Condensers and Coolers and has earned the brand name SÄKAPHEN a worldwide reputation. SÄKAPHEN linings and coatings also protect a vast array of other critical assets which include ISO Tank Containers, Process Vessels, Silos, Turbines, Pipework and Box Coolers to name a few.
All of the SÄKAPHEN range of products are self-priming and have been developed and formulated for direct to metal application and once polymerized are fully machinable.
Continual investment together with on-going research and development ensures that SÄKAPHEN linings and coatings provide reliable corrosion protection in the most demanding of situations. The SÄKAPHEN range of products consist of thermosetting polymer blends, based on our own complex formulations and decades of experience and are categorized as either heat cured baked or cold cured chemically hardened linings and coatings:
Heat Cured and Cold Cured Linings and Coatings for Comprehensive Corrosion Protection